Christos Thiveos and Christos Ninios with the Loutraki Festival Chamber Orchestra!

Friday, 22 June, 2018 - 01:49
One of the finest voices of the Greek music scene, with a wide range of interpretative possibilities, Christos Thebaios, collaborates with the Loutraki Festival Chamber Orchestra to give us a night full of songs from his personal discography and works by composers love. With them on stage "our" Christos Ninios who writes his own remarkable course in the field of Greek song.
Tuesday, August 7, at 21.30 at Noti Perigiali Theater, Beskaki Area in Agioi Theodoroi.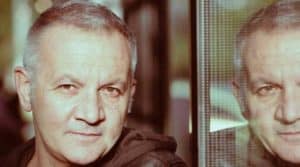 CHRISTOS THIVAIOS
Christos Thiveos is a Greek singer and composer. He studied philosophy at the Faculty of Philosophy of the University of Bologna, professor of the famous writer and semiologist Umberto Eco. He became known for the band Common Suspicious, which he created in 1994 with Alekos Vassilotos and Tassos Lolis. The usual suspicions broke up in 2000 and Christos Thiveos continued his solo career. In his solo career he was on the stage with leading names of Greek music such as: Thanos Mikroutsikos, Vasilis Papakonstantinou, Miltos Paschalidis, Giorgos Dalaras, Arletta and others. In the last two years he has been starring, together with Vasilis Papakonstantinou, in the successful musical-theater performance "9:05".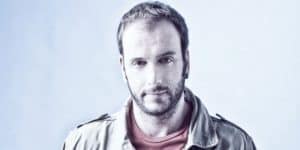 CHRISTOS NINIOS
Christos Ninios was born in Loutraki in 1979. In his teenage years came the first observation and later love for music. The medium of melodying his songs was a borrowed right-handed guitar that was disturbed by being left-handed. This effort to get to know the music through the guitar became a necessity and his life. In the summer of 2008, through a "wrong" concert in some live came the acquaintance with producer Victor Polydorou who believed in his talent and the result was the dream to become a reality and to sign his first record label entitled " 11+ "and contains 12 great songs. Since then he has been performing concerts throughout Greece and collaborates with major artists.